Faustine Lavie: celebrating life dancing in New York
I learned how to move in a way that I never have done before
Faustine Lavie, established dancer in New York City, shares with us her journey from ballet school to a life dedicated to expressing herself through art hoping to give strength and courage to all the young dancers around the world to pursue their passion and dreams.


Faustine Lavie was born in the South of France in a loving family in which music, passion and dreams filled her days. She discovered dancing at the young age of 3 and started training hard since then. Her academics took her to l'Ecole du Ballet de l'Opéra de Paris (School of the Paris Opera Ballet), Rosella Hightower Dance School, and The Ailey School.

Trained as a classic ballet dancer, she wasn't destined to become a modern contemporary dancer. She started training in ballet, whirling on pointe shoes and dreaming of joining acclaimed ballet company such as Paris Opera Ballet and American Ballet Theatre. She had everything, the feet, the lines, the flexibly. But, puberty changed her body balance and her self-esteem. Not recognizing the person in her mirror, not wanting to give ground to some criticism she faced, with the support of her family she decided to fully embrace her body type and find a new way to express her art.

It's when she was accepted in The Ailey School. She immediately took on the opportunity to discover a whole new world arriving in one of the best modern schools in the world. They were still having daily ballet classes, but also Horton and Graham techniques, jazz, tap and much more. « I learned how to accept my body, love it and own it. I learned how to move in a way that I never have done before. A whole new world started to lay at my feet and look where I am now. »

About her life in New York, she shares: « I remember I felt very impressed the first time I came to New York. It was my very first time in the United States. My eyes were staring the sky and the top of those giant buildings permanently. » Now, Faustine Lavie considers New York like home. As a very active and dynamic woman, she loves the vibes of such a big city. « What I particularly appreciate in New York is the melting pot. So many different communities and nationalities cohabit there, it's amazing to be able to see so many different cultures sharing the same environment and as a foreign person, I'm a part of this mix. That's a good thing because being a dancer, it's something that I'm confronted with every day, even if I stay proud of my origins. »

Faustine has been performing the pieces of many choreographers since her arrival there, choreographers with different nationalities, styles and backgrounds, and is currently dancing in four different dance companies. Two of them have been created and are still directed by Asian dancers. The first one, i KADA Contemporary Dance Company, is directed by Mee Jung who is Korean. «I love working with her. She creates beautiful pieces, very colorful, with various inspirations. Some of them have a Korean influence of course, but not only. For one of the choreographies we are working on, Mee chose to use Jazz music and the quality of movement is very contrastive with other works that we do. The associate artistic director, Ae-Soon Kim, also choreographs for the company and her style is very unique. She is from Japan, but she is currently creating a piece with Hispanic influences. It's very interesting. »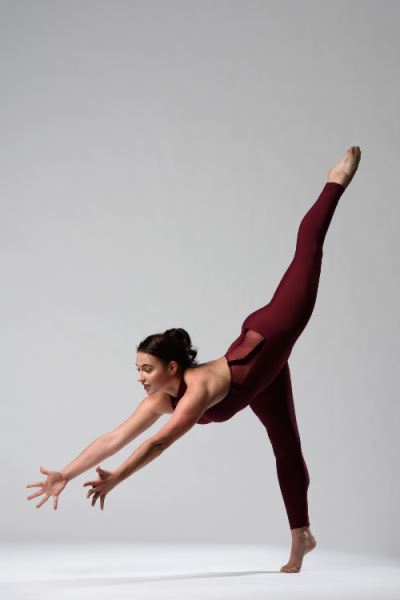 The second company is directed by the Chinese choreographer Nuo An. For Faustine, her work is a little challenging. « It's very theatrical. She wants a lot of clear facial expressions and it's not something that I do naturally in my dance. But I guess I'm doing a good job, since she asked me to be her assistant for her new project. » The other two companies are directed by American dancers. Faustine also frequently performs in independent projects in New York and around. With her busy schedule, she found an artistic fulfillment like she never did before.


Leave a Reply
Fan Page2
Tags