More michelin stars at The Reverie Saigon
Continuing its commitment to providing world-class dining experiences, The Reverie Saigon is hosting acclaimed Michelin-starred chef Francesco Gasbarro for a very special culinary residency.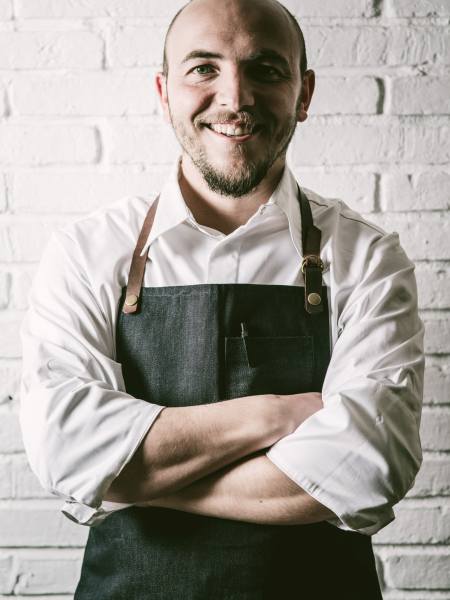 On October 16 at R&J Italian Lounge & Restaurant, Chef Gasbarro will present a five-course wine dinner, from October 17 through 20, he will offer up a select six-course menu.
Direct from the hottest dining destination in Geneva, La Bottega, Chef Gasbarro will bring his signature 'free-style' approach to Italian cuisine. La Bottega was awarded its Michelin star just five months after opening in 2015, and has retained it ever since thanks to their determination to marry inventiveness with the highest quality ingredients.
His signature dishes to be presented at R&J will include Uovo (slow cooked organic egg, cauliflower and truffle), Cappelletti (home-made pigeon 'cappelletti' pasta, butter and fresh thyme), Spaghetti (spaghetti pasta, smoked lapsang souchong tea, pumpkin and pecorino), Ricciola (line-caught Mediterranean amberjack, organic carrot, almond and ginger), Manzo (USDA first choice beef rib-eye, Da Lat sweet potato and onion), and Nocciola (hay ice-cream, Piedmont hazelnuts and passion fruit).
Gasbarro began his culinary education early, with a father who was a chef and grandmother he describes as "an amazing cook". He opened his first restaurant in the Campo di Marte area of Florence, before teaming up with Paulo Airaudo to open La Bottega.
"My aim is to redefine Italian food, and while it is firmly rooted in tradition I am not constrained by tradition," Gasbarro said. "I am very excited to be part of this event and partner with a fantastic venue such as The Reverie Saigon."
Mr. Kai Speth, Vice President Operations and Business Performance of WMC Group, which operates The Reverie Saigon, said this latest event at the hotel cemented its reputation as the home of the finest culinary events in Vietnam.
"Chef Gasbarro has taken the culinary world by storm, and I think diners will be amazed by his inventiveness and artistry," he said.

The five-course wine dinner on October 16 is priced at 1,988,000++ per person. The six-course dinners on October 17 through 20 are 1,488,000++ or 2,488,000++ with paired wines.

Taking its name from Shakespeare's epic romance, Romeo and Juliet, R&J stokes a similar passion in lovers of traditional Italian cuisine. Prepared under the watchful eye of a renowned Italian chef, the menu at R&J features exquisite Italian cuisine, prepared with the finest seasonal produce and presented with flair right in the heart of Saigon.


Leave a Reply
Fan Page2
Tags