Celebrate Tet in Windsor Plaza style  
Windsor Plaza Hotel in HCM City has announced it will offer a special treat to attract diners to its restaurants and bars on Tet or Lunar New Year celebration which falls on February 7.

Cafe Central An Dong will present a bountiful buffet with more than 150 Western and Eastern dishes ranging from beef and lamb to fresh seafood and vegetables.

To welcome the Year of the Monkey, the restaurant features eight Chinese recipes of boiled chicken, roasted duck, steamed dried oyster, duck feet, black moss, roasted pork belly, prawns, clam alongside traditional Vietnamese cuisine of Tet including banh chung and banh Tet with assorted pickles.

The buffet during the Tet holiday (7th – 11th February) is for lunch at 488,000++/person and dinner with freeflow German beer at 628,000++/person, each person also receives a special gift from the God of Luck.

For those who love Chinese food, Ngan Dinh Restaurant is the perfect place with specialty menus for Tet holiday. Selected dim sum dishes starting 48,000++/plate are also available.

For Tet gatherings, Ngan Dinh has prepared two different set menus for ten persons including appetizer to desserts with eight famous main courses - roasted suckling pig, deep-fried stuffed crab claw, grouper, roasted chicken, and more.

Don't miss out on the special BBQ dinner and freeflow German beer every Saturday priced at 780,000++/person at Top of the Town Bar & Restaurant which introduces a stunning atmosphere on the 25th floor with a comprehensive international and Vietnamese menu.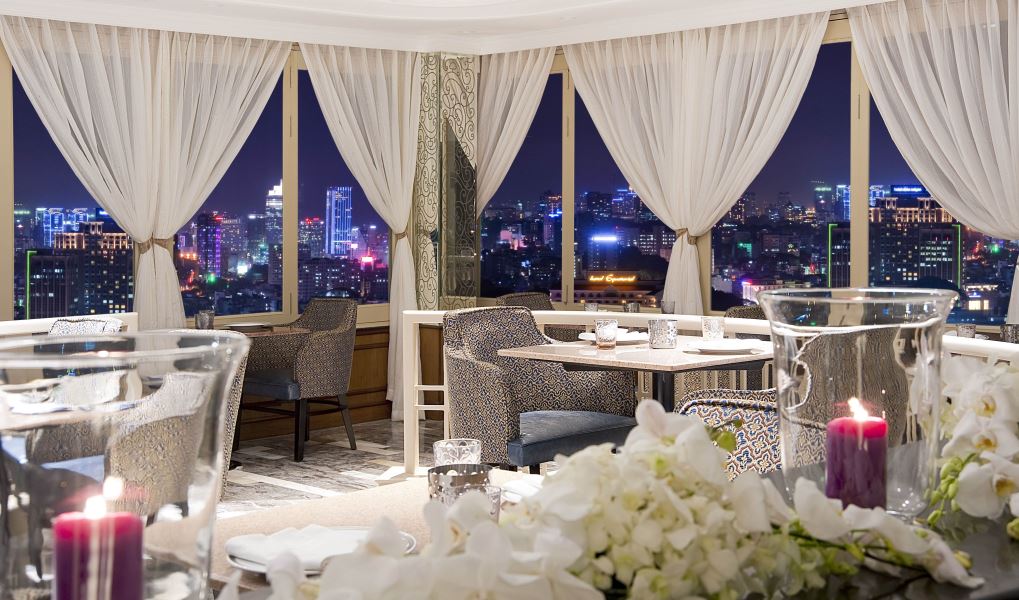 On Valentine's Day, Top of the Town Bar & Restaurant is offering a special 5-course set menu with one bottle of sparkling wine for couples.

Windsor Spa, newly renovated in 3rd floor, features perfect package for ladies' beauty including face, body and foot massage. Using high-quality essentials and aromas, Windsor Spa is a great place prepared for a sweet escape.

By Windsor Plaza Hotel





Leave a Reply
Fan Page2
Tags