Eastin Grand Hotel Saigon's Festive Buffets and Takeaway Goodies
Tis the season to be jolly and we have every reason to be at Eastin Grand Hotel Saigon for one of the most magical night. Christmas in Saigon will be more splendid with Eastin Grand Hotel Saigon's festive buffet line-up, as well as takeaway gourmet roasts and goodies.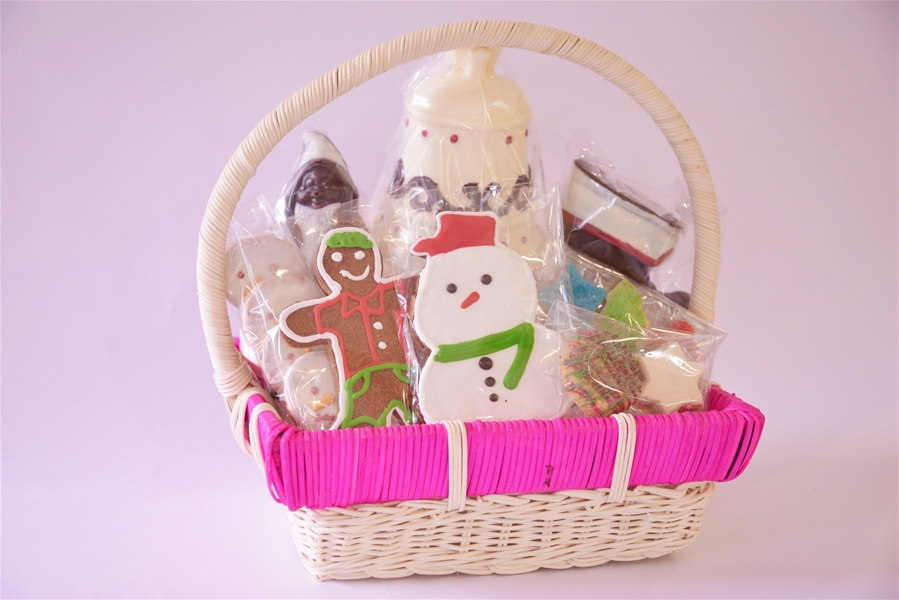 Christmas Hamper

The festive buffet dinners on 24th, 25th and 31st of December is at VND 1,399,000++ per adult, and 50% off per child between 6 and 16 years old. The festive buffet dinner includes free-flowing champagne, wine, draft beer, soft drinks.

The festive buffet lunches on 24th of December and 1st of January can be enjoyed for just VND 499,000++ per adult, and 50% off per child between 6 and 16 years old.
Besides the buffets, Eastin Grand Hotel Saigon is elevating your celebrations and taking away all your stress with delicious Christmas treats such as traditional roast turkeys, Yuletide log cakes, assorted Christmas cookies, macaroon and chocolates, home-made puddings and luxurious hampers.
White Chocolate Log Cake

We have all choices for you and your loved ones. These goods make splendid Christmas gift for families, friends and even business partners.
Strawberry Log Cake

Besides the attention-grabbing Yuletide Log Cake in dark chocolate, white chocolate, pandan or strawberry flavors (from VND 299,000++/ piece), you can also shop for other sweet treats to bring home a flavor of around the world Christmas specials such as Stolen bread from Germany (from VND 329,000++) and Panettone Christmas bread from Italy (VND 95,000++), as well as luxurious hampers (from VND 599,000++) that are perfect gifts for your business associates, friends and loved ones.

For Christmas parties at home, traditional roasted Turkey with all the trimmings - Turkey To Go with it is also available for 24 hours pre-orders at VND 2,600,000++.

Dark Chocolate Log Cake

Chocolate lovers can indulge in cocoa delights of the finest quality. The latest addition to the chocolate selection is the Chocolate Santa Claus, priced from 129,000++ per piece. Other handcrafted chocolates include the praline packs, Santa Boot, Angel, Snowman, and Christmas Bell from 60-gram to 250-gram packaging.

Ginger Bread House

Other highlights include Ginger Bread Houses at VND 420,000++/ piece, Ice Fruit Cake at VND 380,000++/ piece, Christmas Pudding from 95,000++/ piece, Macaroon with four flavors from VND 125,000++/ pack, and Christmas themed cookies just from VND 39,000++/ pack; they can all be purchased individually and taken home too.

Christmas is the season to indulge in all things sweet and decadent. You deserve to have a fabulous time with your loved ones or colleagues over a mouthwatering festive treats. If these treats have caught your fancy, you can 24 hours pre-order one to take home.

Stolen Bread With No Almond

From now till 25 Dec 2015, pre-order yours. We are ready to fill you full of Christmas cheers, starting at your mouth!

By Eastin Grand Hotel







Leave a Reply
Fan Page2
Tags