Mot Hai Bar's promotions
Ho Chi Minh City, Vietnam (February 22nd, 2017) – Eastin Grand Hotel Saigon is delighted to introduce Mot Hai Bar promotions in February (from 22nd) and March, April.
1. Dressed to win
Every day at 21:00 hrs. from Sundays to Thursdays and 23:00 hrs. Fridays and Saturdays.
Mot Hai Bar will select a group of more than 5 to give out one round of complimentary drinks.
Please see our notice board or Facebook page
https://www.facebook.com/MotHaiBarV...
to know the weekly style calendar.
Weekly themes:
- Monday: Black dress code
- Tuesday: Ripped Jeans
- Wednesday: Most colorful hair
- Thursday: Ugly neck tie
- Friday: Highest heels
- Saturday: Best tattoos
- Sunday: Vietnamese look
2. Live stream your great moments at Mot Hai Bar
Live stream, check-in on Facebook Mot Hai Bar and share with friends your great moment at Mot Hai Bar.
Guests who live stream their video between 17:00hrs and 21:30hrs and have received the most views by 10 p.m. will win a round of 5 beers, cocktails or house wine. Minimum 15 views per video are required.
Hash tag:
#livestreamcontestMotHaiBar
3. W.E. (Women's Evening)
Between 20:00 hrs. and 22:00 hrs. every lady guest will receive 3 complimentary cocktails when they check in on the Mot Hai Bar Facebook page at:
https://www.facebook.com/MotHaiBarV...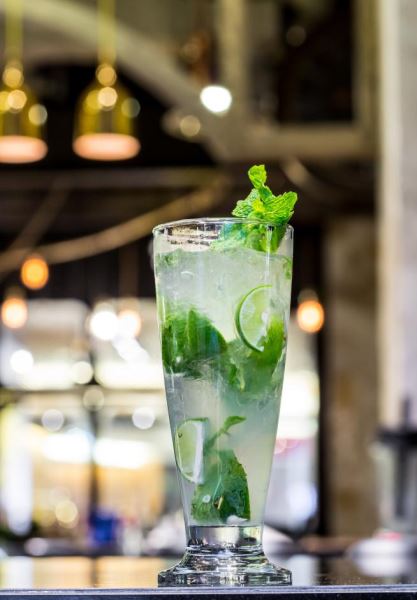 4. Jimbaran BBQ at Mot Hai Bar

Start your weekend by indulging yourself and your loved ones at our outdoor BBQ party every Friday night. All items are freshly grilled by coconut husk and served with green vegetables (water spinach), steamed rice, baked potatoes and sambal served on banana leaf plates.

Located on the ground floor next to the Executive Lounge serving innovative drinks and snacks. The perfect meeting venue for an after work or pre/after dinner drink.
Mot Hai Bar features:
- An innovative and creative menu of wines, cocktails, mocktails and snacks
- DJ performance every Friday and Saturday
- Trendy and modern space
- Interesting promotions for guests during first 3 months
Service time: 17.00 p.m – midnight
Capacity: 50 pax
For further information please contact us at:
Mot Hai Bar – Lobby Floor

Eastin Grand Hotel Saigon

Tel: +84 838 449 222

Website: www.eastingrandsaigon.com
Eastin Grand Hotel Saigon
Leave a Reply
Fan Page2
Tags