RADISSON BLU RESORT PHU QUOC: Welcome the year of the CAT
The Year of the Cat Celebration is set to be a magnificent affair at the Radisson Blu Resort Phu Quoc. Celebrate new beginnings with sumptuous culinary discoveries and Vietnamese Tet traditions spread over the festive period


A first-hand rich tapestry of Tet rituals
The Lunar New Year indulgence will be kicked-off on Monday, January 16th, 2023. The resort will be decorated with traditional elements highlighting apricot and peach blossoms, lanterns and more.
On the first day of the year, the guests are invited to enjoy a lively Lion Dance performance in the Lobby which is strongly believed to dispel evil and bring luck and success. You can also learn the art of classic Vietnamese calligraphy and wish for a prosperous New Year as you practice writing parallel sentences under the guidance of a Master. Furthermore, a vibrant and energetic Drum Dance which is a religious activity to greet gods in the Lunar New Year will be performed on the second day of the year. Zither musical performances will be performed by a very talented artist on the third day of the year. Besides, a wide range of Tet Folk Games await you at Radisson Blu Resort Phu Quoc including Cheraw dance, Ring toss game, Break the pot, Bag Jumping, etc.
Kids will also have fun at the Giggles Kids' Club with various activities such as Lucky envelope making, Apricot blossom making, Hoi An lantern making, Capture the flag game and more.
The "Year of the Cat" Escape is valid for stays between January 21st and January 29th, with rates ranging from VND 2,900,000 nett/room/night for a Deluxe Room. This special offer includes daily buffet breakfast served at Avenue Restaurant and participation in the Vietnamese Tet celebrations. Additionally, Family Fun package is under your choice during Tet offering Deluxe Room, 02 meals, Vin Wonders & Vinpearl Safari tickets and unlimited participation in Zorb Ball, Fish with Net or Basket Boat. The rate of Family Fun Package is VND 4,810,000 nett/ night.
A Multi-Sensorial Lunar New Year Delights
Unveil an exclusive culinary voyage featuring enticingly daily different themes of traditional holiday dishes and exquisite Vietnamese flavours for a delightful gastronomic experience. A special 9-course Tet Set Menu tempts on January 21st, 22nd and 23rd around 3 themes of "The Northern Delicacies, The Central Flavours and The Southern Treats" to Acoustic Guitar performances. The Tet Buffets on January 24th and 25th are not-to-miss events. Carefully selected cultural delicacies from all around Vietnam enhanced by Blu favourites and an inspiring entertainment program featuring Sing and Dance by Radisson Blu's Got Talent and Acoustic Guitar performances.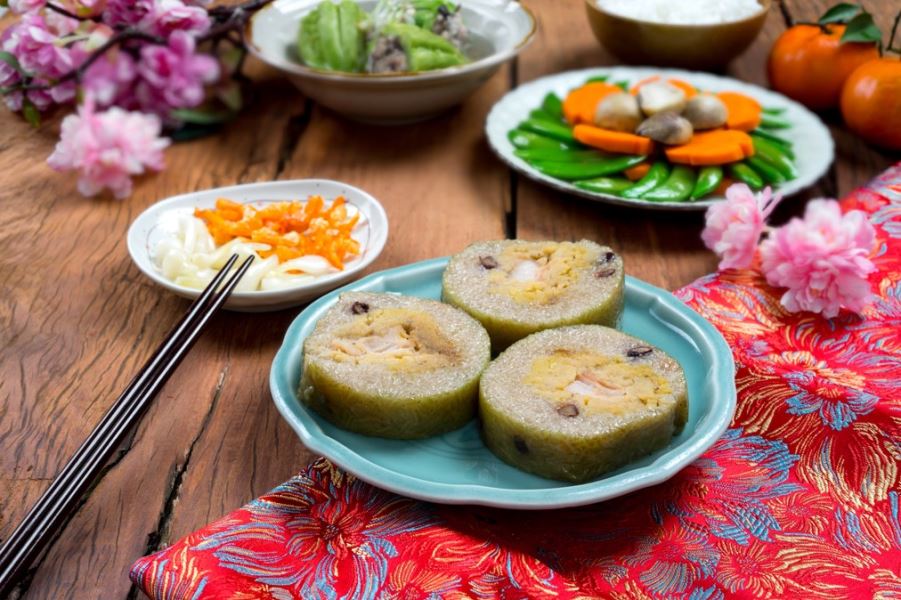 ★ Tet Set Menu: VND 500,000nett/ person (Kids under 12 years of age: VND 250,000nett/ kid)
★ Tet Buffet: VND 650,000nett/ person (Kids under 12 years of age: VND 325,000nett/ kid)
★ Children under 6 years of age: complimentary
★ Add-on beverage package: VND 350,000nett/ person
Contact Radisson Blu Resort Phu Quoc for more information: +84 (0) (297) 366 0000 or reservations.phuquoc.blu@radisson.com
Leave a Reply
Fan Page2
Tags