Your Mediterranean Summer Paradise Awaits
Inspired by the beauty of Santorini island, Aurai Resort Cam Ranh by Pearl reflects the iconic Mediterranean architecture sophisticatedly formed in the pristine coastline of Khanh Hoa province
Aurai Resort Cam Ranh by Pearl introduces promotion package this summer on the most untouched area of charming and peaceful Bai Dai, which is loved by everyone, will deliver a truly one-of–a-kind Mediterranean experience with the exquisite services in Cam Ranh, with special offer from VND 4.280.000 net per villa per night.


Promotional package includes breakfast, 15% discount on A la carte menu at Mazi Kitchen together with resort's seasonal activities and benefits.



Inspired by the beauty of Santorini island, Aurai Resort Cam Ranh by Pearl reflects the iconic Mediterranean architecture sophisticatedly formed in the pristine coastline of Khanh Hoa province. The 45 oversized-villa ranging 01 to 04 bedrooms with its own swimming pool set in a lush garden which are fully equipped with the state-of-the-art amenities for maximum comfort, be ready for you and your loved ones to meaningfully bond together.
In addition, beachfront restaurant - Mazi Kitchen, features the sun-kissed flavors of the Cam Ranh bay, is designed to be shared with friends and family, as per Asian & Mediterranean tradition. Furthermore, the resort's talented chefs are just a button-distance to tailor the best in-villa dining in the area this upcoming summer.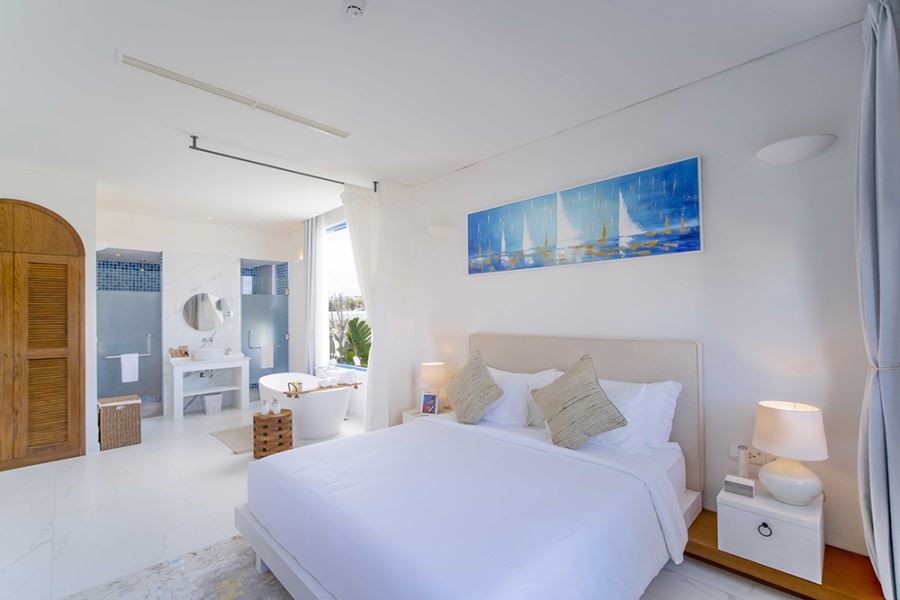 Booking period: from now to 04 September 2022
Stay period: from 01 July 2022 to 04 September 2022


Leave a Reply
Fan Page2
Tags