New decree removes barriers for rice exporters
According to a new governmental decree, rice-exporting businesses will no longer be required to own rice storage, paddy milling and grinding facilities with processing capacities of 5,000 tonnes of rice and 10 tonnes of paddy per hour, respectively
According to a new governmental decree, rice-exporting businesses will no longer be required to own rice storage, paddy milling and grinding facilities with processing capacities of 5,000 tonnes of rice and 10 tonnes of paddy per hour, respectively.

Instead, they now can rent such facilities from other agencies and organisations. The capacity volume requirements are also removed. The change comes thanks to a new Decree 107/2018/NĐ-CP, that will replace the Decree 109/2010/NĐ-CP aiming to remove difficulties and legal barriers for rice businesses to expand into foreign markets. It will come into effect on October 1 this year.

According to Trần Văn Công, Deputy Director of the Ministry of Agriculture and Rural Development's (MARD) Agro Processing and Market Development Authority, the new decree will help rice traders cut costs significantly.

Công said the conditions in old Decree 109 had hampered the businesses' rice exports as it required the rice traders to own at least one rice store and one rice husking and grinding facility with fixed capacity.

"Businesses have lost a lot of opportunities to export rice due to the above conditions. They produced high-quality rice, which could compete with other producers in the world, but they lack capital to build such facilities. Therefore, they failed to export rice and develop foreign markets," said Công.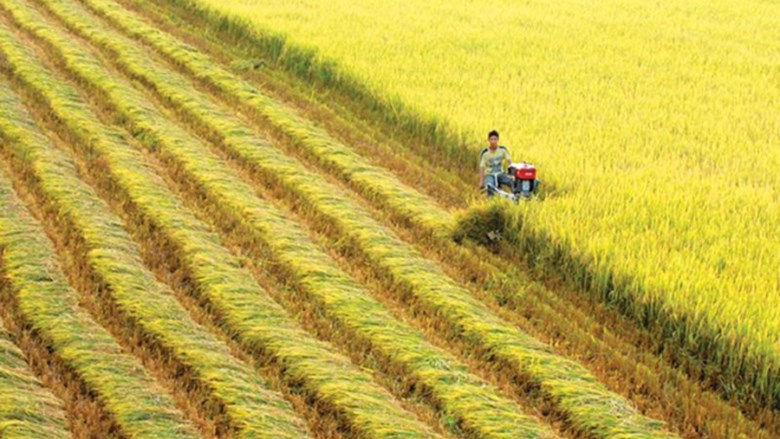 As for the traders exporting organic rice, parboiling rice and multi-micronutrient fortified rice, the new decree allows businesses to export these types of rice without a certificate of eligibility for rice export business.

It also states that the rice traders will not have to reserve product for circulation but will still be responsible for reporting on their activities in accordance with regulations.

When carrying out customs procedures, traders exporting rice, organic rice, parboiling rice and multi-micronutrient fortified rice only need to submit to the customs authority the original or a written copy with confirmation authenticated by relevant agencies that the rice exports are in conformity with criteria issued by MARD and the Ministry of Health.

Nguyễn Minh Thiện, the Managing Director of Cỏ May Group in the southern province of Đồng Tháp, told Việt Nam News that the new decree was a good decision by the Government. It proved that the Government had listened, understood and resolved problems of business community in general and rice traders in particular.

"Although the decree is issued late, it will help businesses, like my company, have the opportunity to develop new markets," Thiện said.

Thiện recalled that he had participated in an expo in Thailand last year, not for seeking opportunities to export but to learn the marketing methods of foreign businesses and evaluate his rice product's quality in the market.

"We cooked rice and invited visitors to enjoy it. Our rice attracted a lot of customers because of its fragrance and good quality. Many businesses wanted to import our rice but I had to ignore them.

I couldn't explain to them that my company did not meet the Vietnamese Government's conditions on rice exports, although I can affirm that my rice products can directly compete with Thailand's rice both in quality and price. I don't dare to offer big contracts of rice exports. I lost the opportunity to directly export my rice product," said Thiện.

With this new decree, Thiện said his company had set up a long-term plan to develop foreign markets. It will first focus on Singapore and then the US.

The Cỏ May Group is currently exporting rice to Singapore via an intrusted import company at a moderate quantity of about 70 tonnes of rice per month, supplying retail supermarkets with the brand name Cỏ May.

"With the new decree, now that we don't need a certificate of export, we will offer big contracts. The most important factor is that good products and reasonable prices will attract customers," said Thiện.

In addition, Công said this decree would greatly reduce costs for businesses as it cuts administrative procedures and conditions related to storage and rice processing facilities.

"I believe that the new decree will effectively support the consumption of rice products. With such advantages, I expect an increase in the number of enterprises involved in rice export, helping Vietnamese rice reach far into new markets," said Công.

In the first seven months of this year, Việt Nam's rice exports reached 3.93 million tonnes with turnover of nearly US$2 billion, up 12.8 per cent in volume and 32 per cent in value over the same period last year.

From late 2017 until now, the prices of Vietnamese rice have risen continuously. Currently, the price is higher than that of competitors such as Thailand, India and Pakistan by up to $100 per tonne. The demand for quality rice in the world has increased; meanwhile the country's restructuring of rice production has helped raise the volume of quality rice, significantly contributing to increasing the rice exports of Việt Nam.

VNS

Leave a Reply
Fan Page2
Tags