Au Lac Do Brazil opens in Nha Trang coastal city
After the remarkable success of its restaurants in Saigon and Hanoi, Au Lac Do Brazil, famous for ...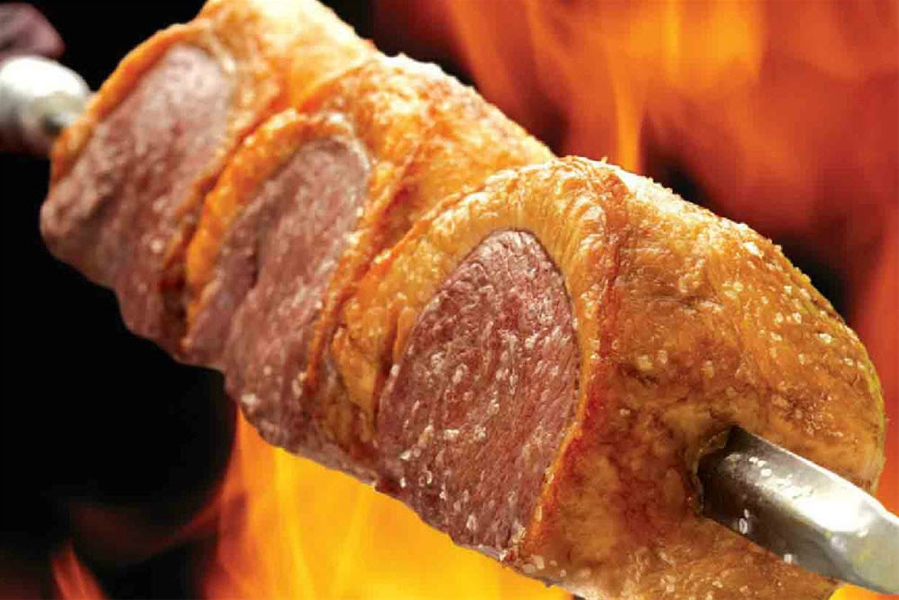 HOA3C92_cvn - After the remarkable success of its restaurants in Saigon and Hanoi, Au Lac Do Brazil, famous for its premier authentic Brazilian style barbecue will open a new steak house in the central coastal city of Nha Trang, about 450 km from HCM City this Thursday (Dec 3).

Located at 101 Trinh Phong St, one of the main streets of Nha Trang City, the two-storey restaurant is capable to serve 250 diners at the same time. Decorated skillfully with beautiful green space and bonsai works, along with city street view, Au Lac Do Brazil Steak House Nha Trang is expected a new ideal destination that you must discover.

There are five luxury rooms for special guests including those holding the restaurant's privileged cards. The five rooms are designed uniquely and respectively to ensure the privacy of diners and to satisfy the need of each group of the restaurant goers.

Like its two sisters in Saigon and Hanoi, the Au Lac Do Brazil Nha Trang will offer an extensive menu with a wide variety of dishes, ranging from Brazilian cuisine with unique grilling methods to marinated cuts of meat and seafood to create a unique offering that is the first in the southern central city.

Service at the new destination is also quite different from others operating in the coastal city. Its "Rodizio style" service – meaning where meat cutters and waiters move around the dining area with the skewers of tantalizing meats and seafood then slicing them directly to diners' palate - adds the special ambiance unique to a Brazilian restaurant, creating a cozy and family friendly atmosphere typical to a Brazilian steak house.


Au Lac Do Brazil Nha Trang will serve a la carte menu and "All you can eat" buffet. The a la carte menu will be changed seasonally to bring guests the quality food at a reasonable price.

" Using custom-made grilling equipments and imported premium ingredients, our cooking team will tweak the Brazilian cuisine to suit the local palate but still retain the authentic Brazilian flavour," a restaurant spokesman said.

"At any our Au Lac Do Steak House, our priority is to provide guests with quality food . To achieve this, we import only freshest possible materials and process all meats and seafood directly at the open kitchen to assure our customers of its quality," she said.

She added, "The salad menu and cold dishes will also be changed every week and based on each season so that our regular visitors are constantly delighted with our menu."

There will be a long list of extensive drinks including juices and cocktails, especially Caipirinha, a national cocktail of Brazil, and Chilean red wine which is very popular among Vietnamese diners for its earthy palate and pairs perfectly with Au Lac Do Brazil's grilled meat and Churrascaria cuts at the same time.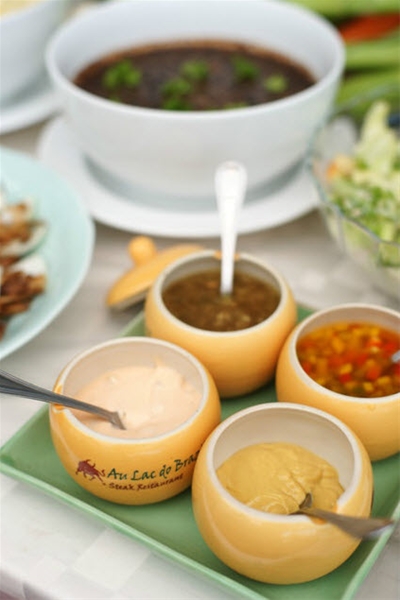 The new restaurant can offer a perfect space and service for both large and intimate gatherings ranging from a family celebration, a private party for your relatives, an opening or announcement ceremony, business lunch to a company party or family dinner, corporate events or outside caterings.
In addition to parking space and security staff, the restaurant has promotion plans throughout the year.
Whether you are looking for an authentic Brazilian style steak house in the coastal city to enjoy this festive season or a lively restaurant in which to celebrate with family or friends, Au Lac Do Brazil Nha Trang will ensure that all your seasonal memories will be truly special -
CVN
.
For more information or to book a table on the opening of the restaurant, please contact

Au Lac Do Brazil Nha Trang
Address: 101 Trinh Phong St, Tan Lap Ward , Nha Trang City
Phone: (84-58) 3516661
Fax: ( 84-58) 3516663
Email:
pr_nhatrang@aulacdobrazil.com
Hours: 11am till late
Menu: premier authentic Brazilian BBQ with cosy ambience, inviting prices and professional service.
Price:
VND 590,000+/adult
for premium Churrassco and 30 % discount for kids 5-10 years
By Au Lac Do Brazil Restaurant
Leave a Reply
Fan Page2
Tags